The novel's cover art has been discussed on this forum a few times, but I didn't feel like resurrecting an old thread, so...
Today John was
interviewed
about
The Kindness
in SVT's
Kulturnyheterna
(culture news). The interviewer, Simon Sarnecki, just so happens to be the person featured on the original Swedish cover for LTROI. My translation of
the post on John's website
:
"Here's me and Simon from SVT's Kulturnyheterna outside the Norrtälje library. It airs this evening, but that's not the remarkable thing. It's Simon who's seen on the original cover to "

Let the Right One In

"! And not just that. It was his several years older sister who took the photograph and it's *her* son who's the boy on the original cover to "

Handling the Undead

"! In my little world: Epic."

- John Ajvide Lindqvist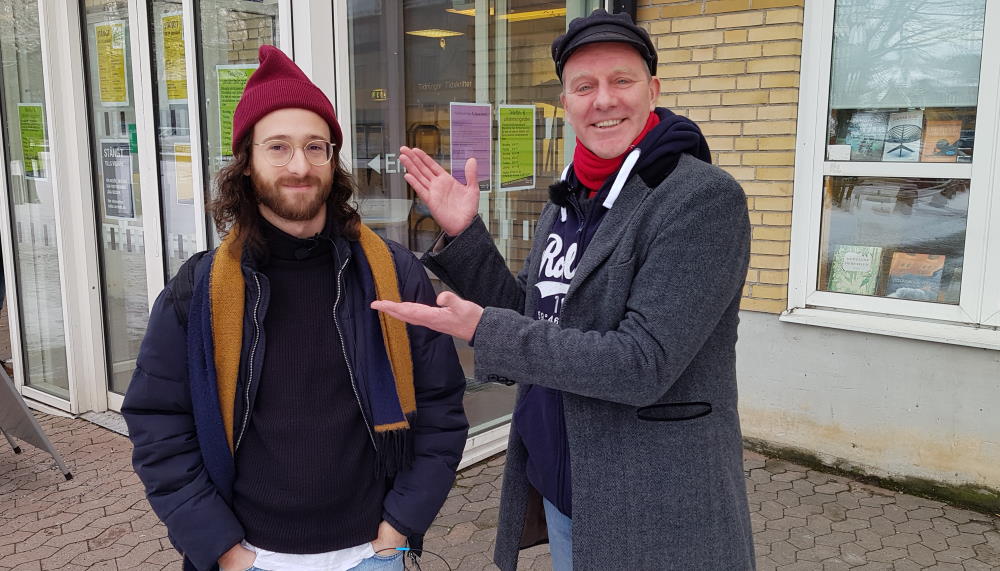 The original cover, for reference:
(On a related note, I'm currently about 100 pages into
The Kindness
's 700 pages and I'll probably post a short review of it here when I'm done.)
Edited 2021-02-02:
Replaced defunct video link to the interview with a permanent article link.