Today John announced that he'd finished writing a new short novel titled
Verkligheten
(meaning "Reality"). He first mentioned it in
an interview
in the literature talk show
Babel
on March 26 (at the 12:00 mark):
I've now put [both The Value and The Pigs] aside because I've started writing a book called Verkligheten, which is about the mother in a reality show family who starts to slowly lose contact with reality. [...] I think it'll turn out good. I believe in it. It shouldn't be too darn long either.
Translation of today's
announcement on JAL's website
:
"VERKLIGHETEN EXISTS! During a paus in a different project I got a nice idea. Suddenly nine pages had been written that day. Then it just kept going. After five weeks I had a completely unexpected novel that had popped up and wanted to get written. Admittedly only a shortie of around 150 pages, but still. "Verkligheten" is about the mother in a family who have a reality show. One day something happens that she calls 'that' and she starts gradually losing contact with ... reality. Releases in spring of 2022 if God and Ordfront be willing."

Regards
John
Picture of John with the finished script, from the latter: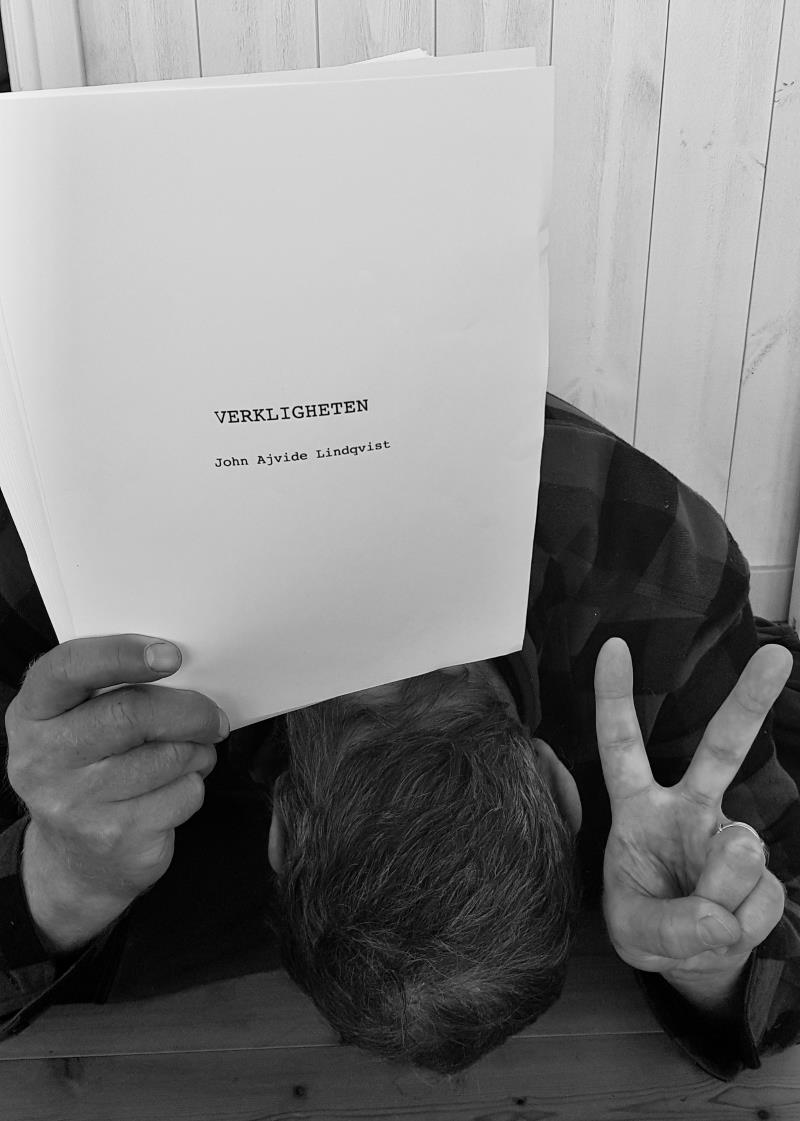 Personal speculation: the "nice idea" might be related to something JAL mentioned in the
January livestream
. I didn't include it in the transcript because I didn't find it relevant at the time, but in the stream he mentioned that he'd seen someone on the internet mistakenly refer to his novel
Vänligheten
(
The Kindness
) as "Värkligheten". This is not a real Swedish word but rather a misspelling that combines the words
värk
("ache") and
verkligheten
, and John commented that this could be a pretty good title for a story. I think it could've been interesting if he used the misspelling, since then he'd have three novels in a row with similar Swedish titles—
Vänligheten
,
Värkligheten
, and
Värdet
(the aforementioned
The Value
, which he hasn't finished writing yet). Of course, this is just my speculation; it's not certain that the misspelling was actually the impetus for this novel, and it could just be a coincidence.